Integrated Modular Drawers for Warehouse Shelving – organize & save more valuable floor space
Metalware's Integrated Modular Drawers have an outstanding weight capacity of 450 lbs. (each) and are easily integrated into your existing shelving systems:
Interlok steel shelving
E-Series Widespan heavy duty bulk shelving
Metalware's Integrated Modular Drawers are compatible with EZ-Rect Type 1, NAS 7000, and Rousseau shelving.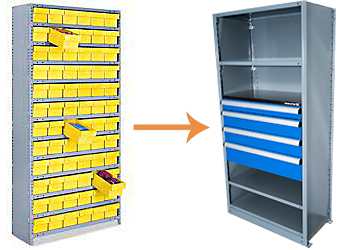 Is Space Limited?
Condense your parts and accessories with Metalware's Integrated Modular Drawers. Save up to 70% floor space and increase worker productivity and pick rate by 25% or more.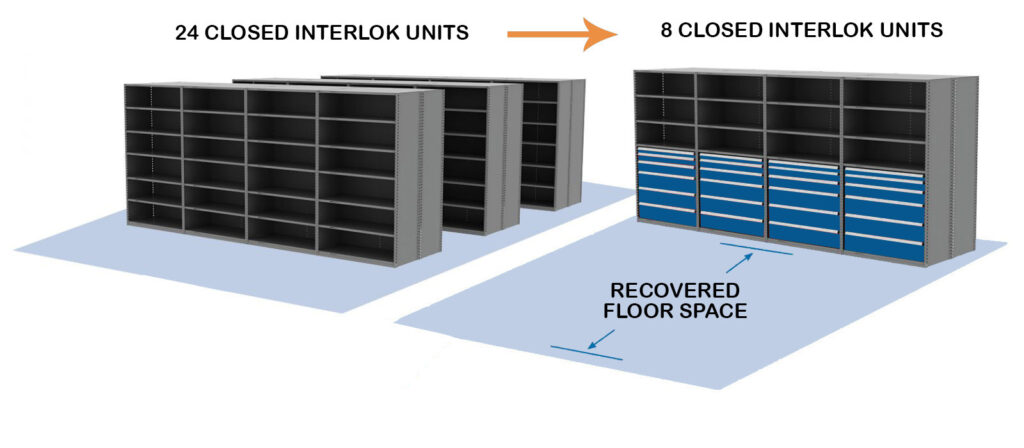 Integrated modular drawers for warehouse shelving are ideal for :
Storage and inventory of automotive, electrical, and plumbing parts
Storage of agricultural and manufacturing parts and supplies
Storage of tools and accessories
View Metalware's full Integrated Modular Drawer Brochure here
Modular Drawer Kits
Kits are available in many sizes and configurations. Our more popular sizes and specifications include:



Ask a Storage Expert
Let an experienced representative demonstrate how integrated modular drawers can maximize your storage capacity and make parts, tools, accessories, and small items more organized and accessible.
Click on an image to view