INTERLOK SHELVING STORAGE SYSTEMS
Interlok Industrial Shelving
Strength, durability, and cost-effective No-Bolt shelving systems and solutions.
INTERLOK BOLTLESS STEEL SHELVING
Overview
This versatile industrial boltless shelving system, produced in 20 gauge cold-rolled steel, is designed to keep quality high and costs low by reducing nuts, bolts, and other tools from the assembly process. Installation costs of Interlok steel shelving are 30-40% lower than traditional bolted shelving.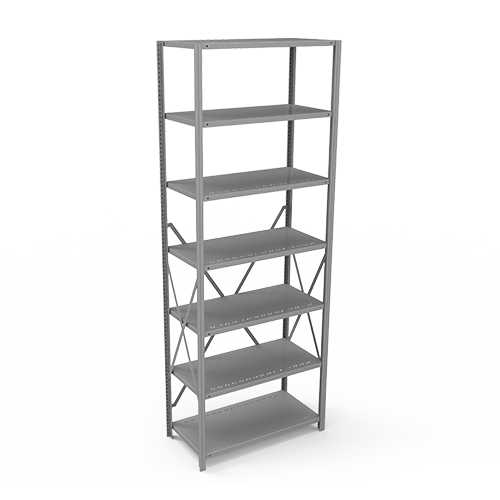 Open Shelving Unit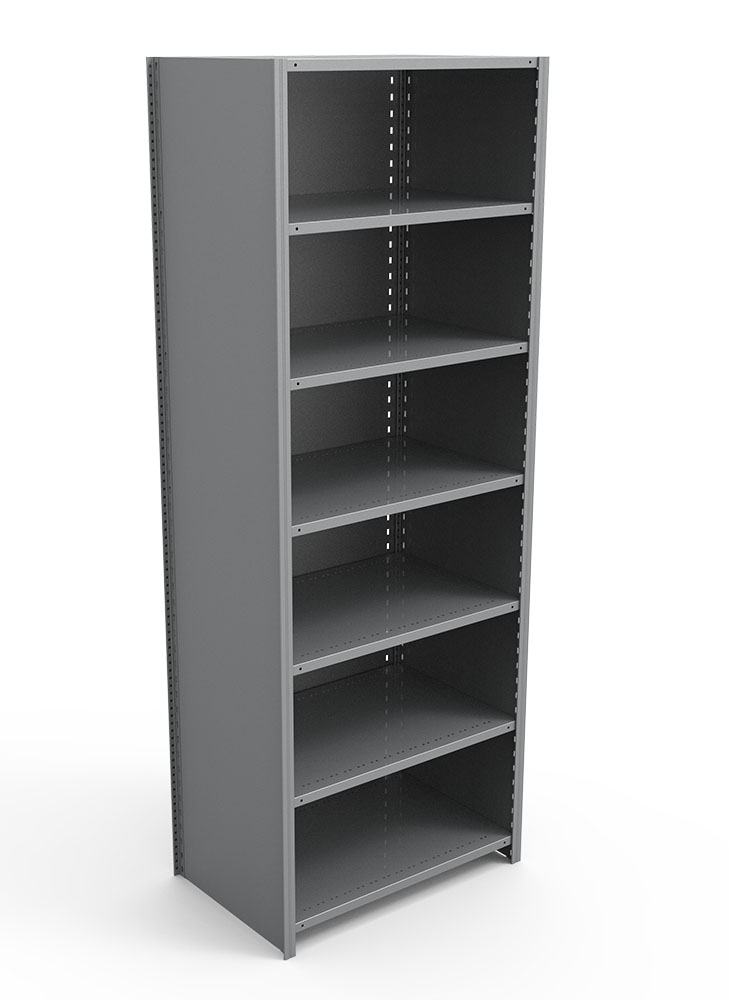 Closed Shelving Unit
The efficient "open" or "closed" design requires no additional floor space during assembly and allows for easy rearrangement without dismantling. Whether for commercial or industrial shelving storage purposes, industrial steel shelving systems can help you better utilize your storage facility. In addition, integrated modular drawers can be easily fitted into the system to better organize small parts storage and inventory.
---
Storage Solutions using Interlok Shelving
Interlok steel shelving can be used as a single bay of storage or combined to form high bay shelving storage structures or multi-level storage mezzanines.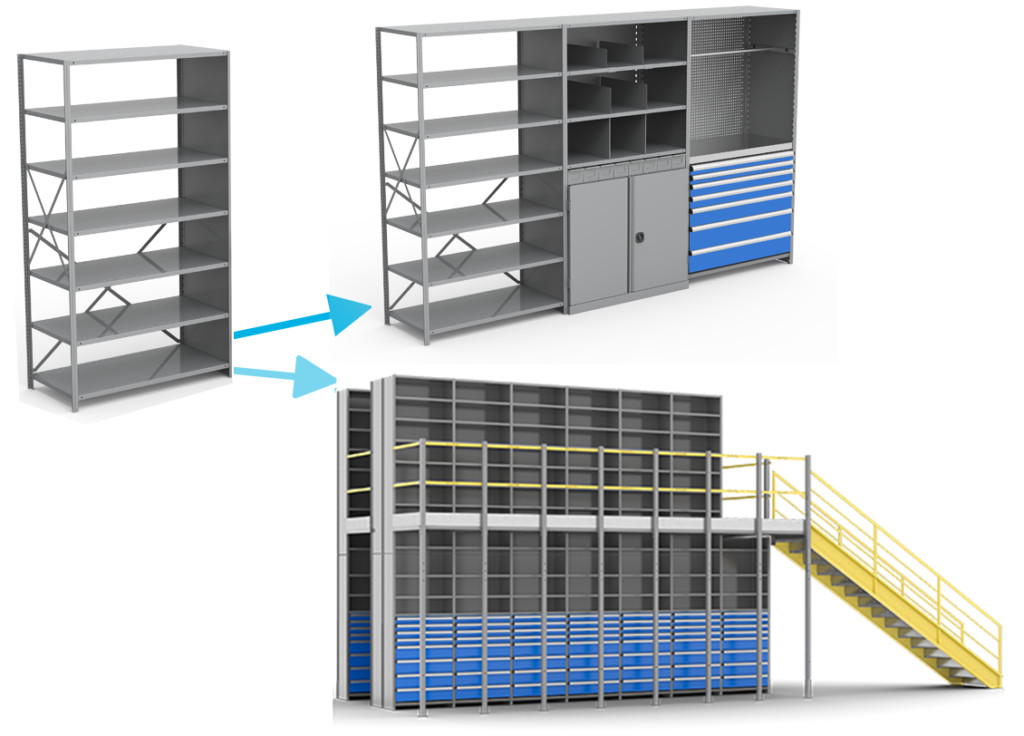 Interlok shelving bays can be combined to create multi-level storage structures similar to mezzanines and raised platform storage areas. Additionally, a number of different accessories are available and can be added to Interlok shelving. Multi-level storage systems are ideal for:
eCommerce
Distribution centers
3PLs
Retail distribution centers
Records and archive storage
---
Components and Accessories
(Please click on a number)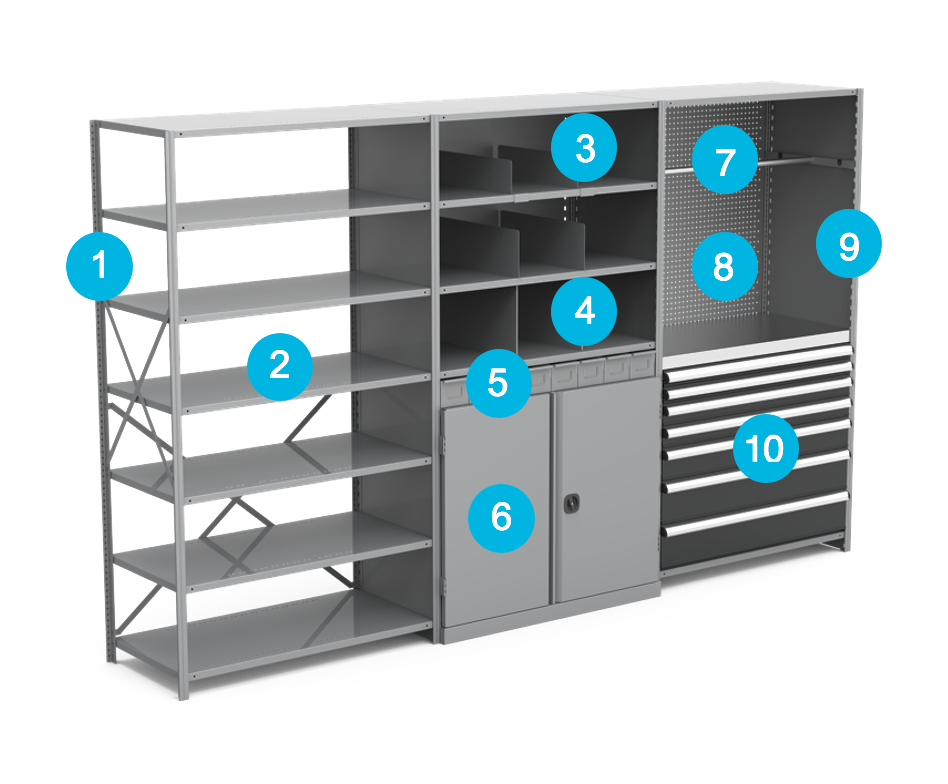 END PANEL WITH WELDED T-POSTS
---
Features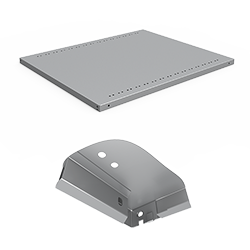 20 Gauge Box Shelves
Welded box structure that yields a heavier load capacity
Double folded closed corners
Two-way locking principle at each corner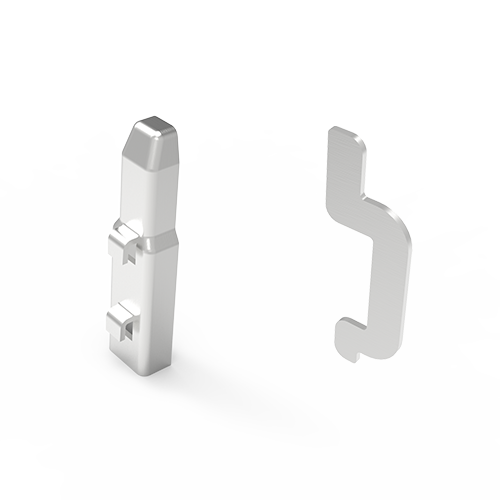 Shelf Clips
1" or 2" adjustability per shelf
Quick and easy installation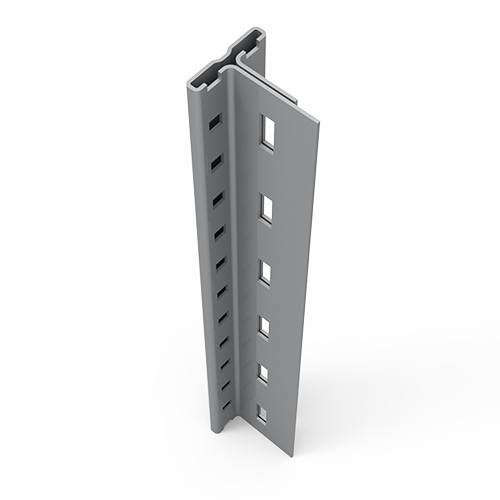 T-Posts
16 GA roll formed and welded at 4" centers
Smooth non-perforated front face
Side perforations of both 1" and 2" centers for maximum adjustability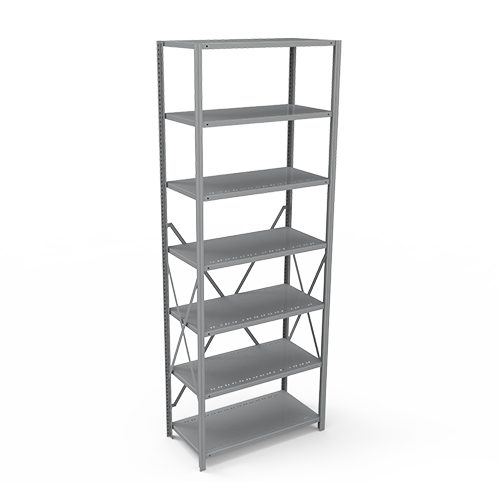 Open Unit
Includes side & back braces connected to T-Posts with nuts and bolts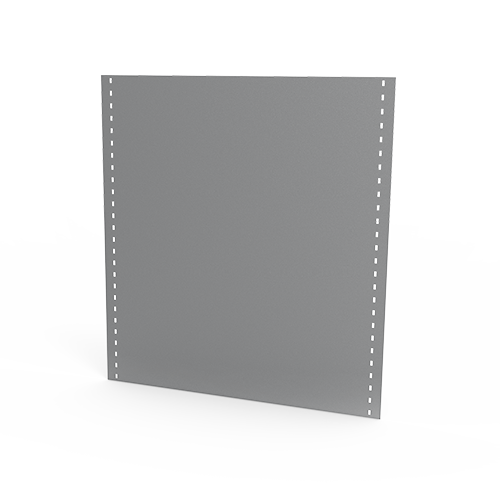 Back Panels
Close off a unit from the back using 24 gauge steel panels pre-punched to accommodate back panel clips
Perforated back panels are also available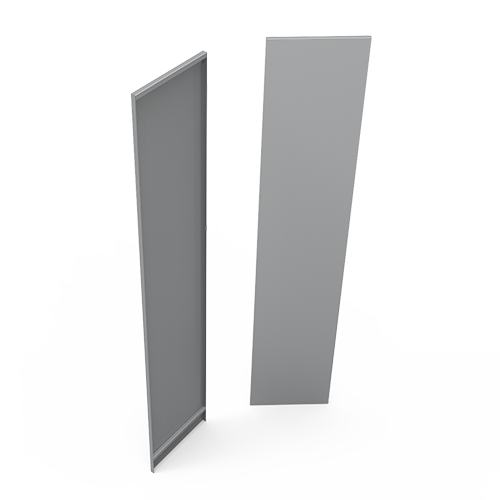 End Panels
Close off a unit from the side using 24 gauge steel panels factory-welded to two T-Posts
Our factory welded end panels drastically reduce the installation time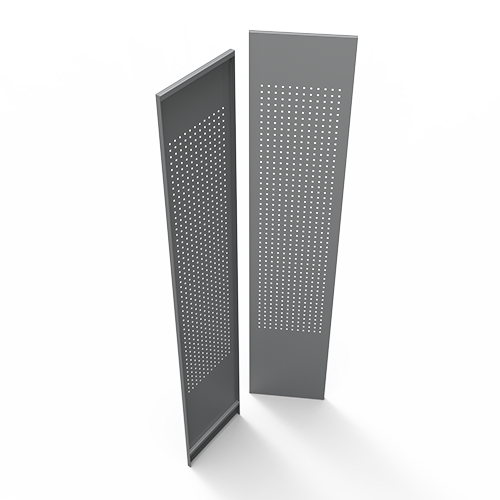 Perforated End Panels
Perforated decorative end panels
Perforations are at 1" centers, allowing hooks and other accessories to be supported
Can be customized using the end-user logo
Various sizes available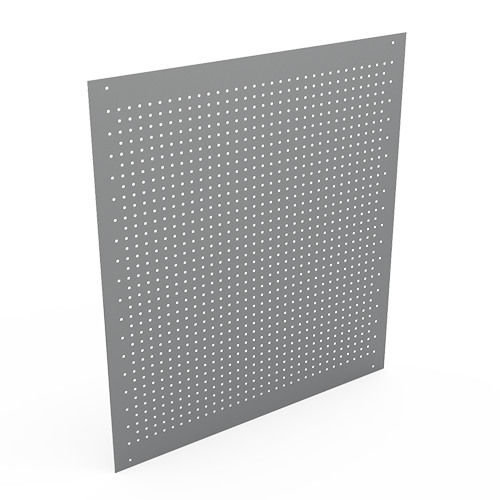 Perforated Back Panels
Replaces regular end panels
Perforations are at 1″ centers, allowing hooks and other accessories to be supported
They can be customized using the end-user logo
Various sizes available
---
Interlok Gallery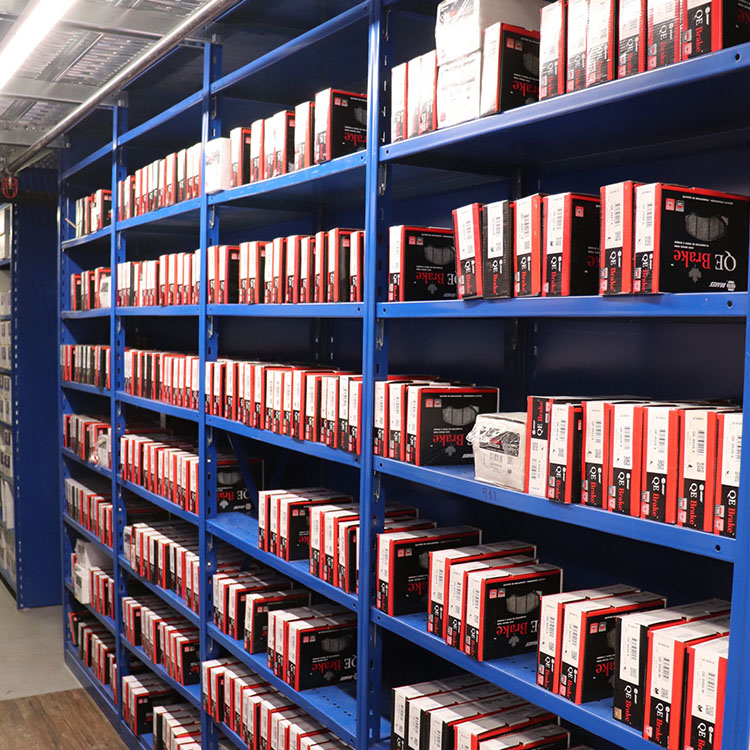 ---
Interlok Videos
Expertise in Industrial Shelving Systems
Metalware has been building relationships and projects that last. We pride ourselves in serving an impressive list of long-term clients with our experience and expertise in multiple industries.

Metalware has the team, product line, and factory organized to be the best provider of multi-level and high-bay shelving systems for order picking and inventory storage.