Warehouse Organization Solutions with Metalware Industrial Shelving
You're not running out of space, you're using the wrong storage product.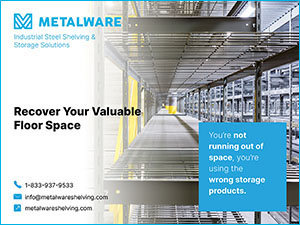 Metalware provides industrial steel shelving products to to better organize your warehouse. shelving, E-Series Widespan as multi-level storage systems and mezzanines for eCommerce, retail, distribution centers, 3PL, and warehouse storage facilities.
increase pick speed and throughput
increase inventory management efficiency
---
See how a single bay of Widespan Shelving can transform into a Multi-level Storage System