10 Benefits of Industrial Shelving over Pallet Racking
Warehouse Shelving
April 10, 2022
Almost all warehouse storage facilities; 3PLs, distribution centers, eCommerce fulfillment centers, and retail distribution centers contain industrial shelving systems and products. Industrial shelving is one of the most important storage solutions used in material handling and storage facilities. It is the strongest, sturdiest and most space efficient type of storage system used to store medium to small, and fast moving goods.
Pick, pack, and ship of goods does not require the use of a forklift or any other specialized and expensive vehicle. While these products and goods may be grouped together, they are shelved individually instead of being stored on pallets. Too many times a pallet rack system is used where an industrial shelving system would be much more efficient.
What are the benefits of industrial shelving?
Industrial shelving is generally made of metal or galvanized steel. It generally comes in either "open" or "closed" configurations. The shelving height varies depending on the number of shelves within the unit and the specific inventory storage requirements. The shelving units are generally bolted into the floor with base plates.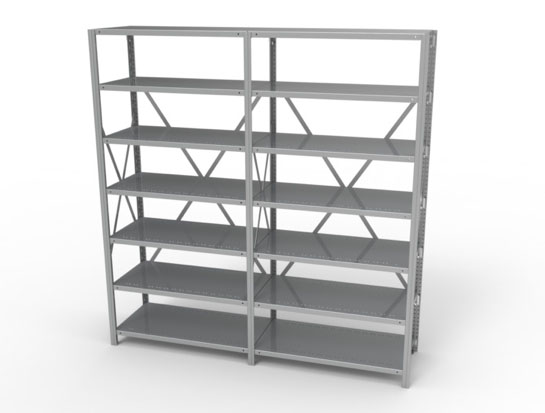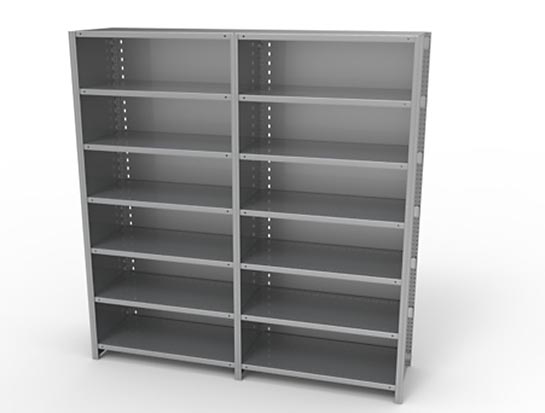 However, some systems can be mechanized with wheels to make mobility easier. This offers a high density storage solution when space is limited such as retail and eCommerce fulfillment centers.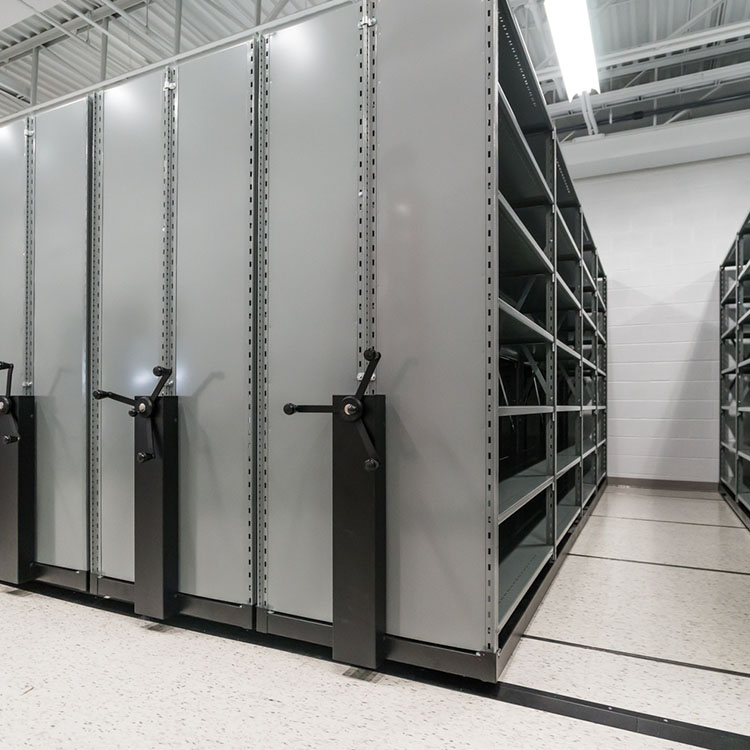 Industrial shelving offers several advantages to any warehouse. It is imperative that a material handling and storage expert assess your requirements. Too many times inexperienced people think pallet racking is the default storage solution only to find later industrial shelving was the correct solution. Take a look at this list of benefits of industrial shelving.
Industrial shelving is customizable
Compared to other types of storage systems, industrial shelving is easy to customize and reconfigure. The modern warehouse facility, 3PL, eCommerce, and distribution center are evolving ecosystems that requires a level of flexibility in the ability to adapt to inventory fluctuations and customer demands. Customize and accessorize your warehouse shelving system to meet the demands of your customers. Perhaps the most economical reconfiguration is the ability to add another tier or level to your shelving storage system. Industrial shelving is much like LEGO; build up your storage system with individual units, or "bays" of shelving.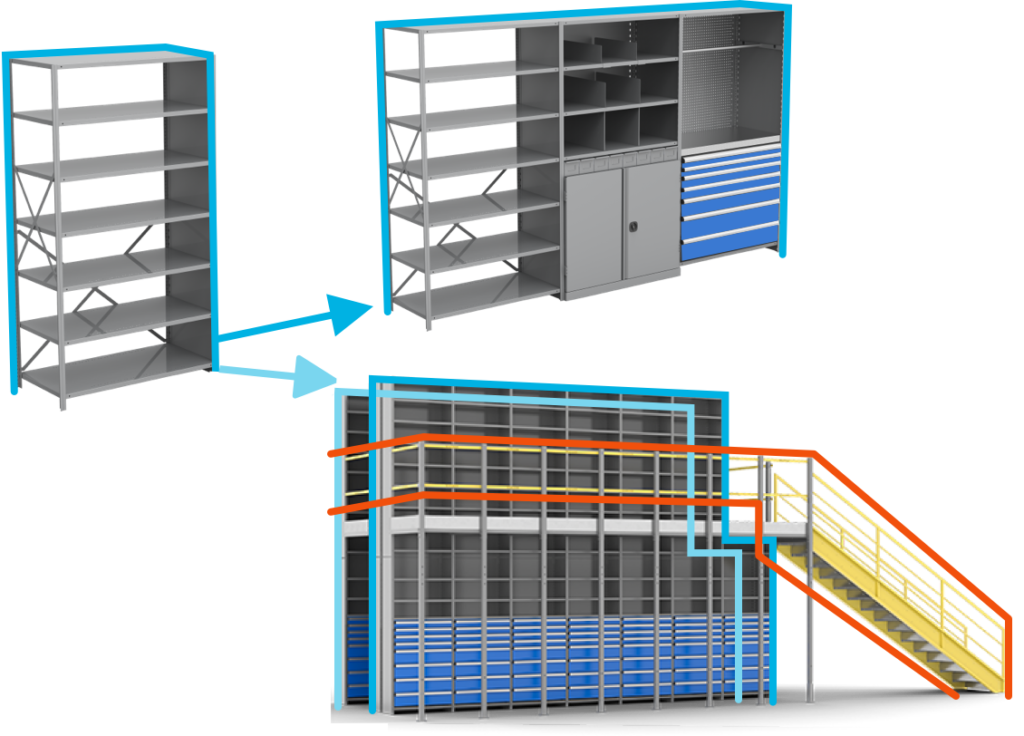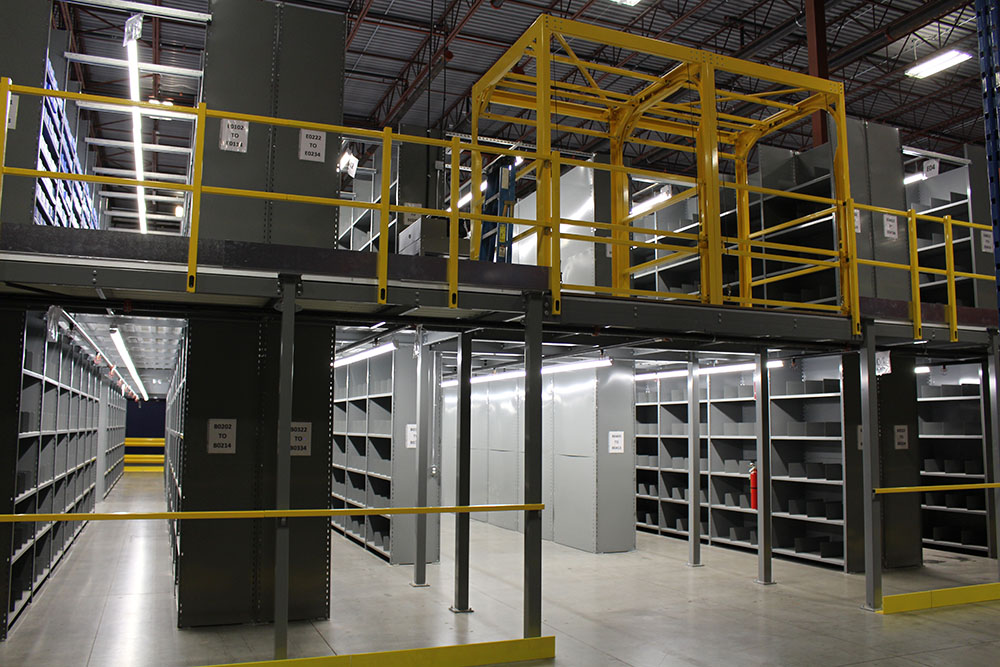 Industrial shelving is customized to allow the use of accessories to fit your storage requirements. These include
dividers
sliding dividers
hanging bars
perforated panels
swinging doors
Industrial shelving is versatile
Industrial shelving comes in an extensive array of designs. You can have it at any height and length depending on the items you will store and how you want to make the most of your space. However, there are two basic types of shelving units that make up these designs:
Both are industrial shelving unit with E-Series wide span being a heavy duty, higher weight capacity shelving unit. Both can be combined to create multi-level storage systems.
Space Efficient
The efficient use of floor space is critical in all warehouse, 3PL, eCommerce, and distribution facilities. Industrial shelving is space efficient. By using industrial shelving, you can adapt your available space for the most efficient storage. You can even implement strategies that will help you use it in a way that increases your bottom line.
Easy to assemble
Industrial shelving is the go-to solution for warehouse facilities that need immediate storage systems. Why? Because they are very easy to assemble. Unlike pallet racking. that requires experienced installers to assemble, industrial shelving are easy to assemble. Assembly can be accomplished with in-house employees. It doesn't take much time to add shelving to your facility. It won't cause any delay and you can go back to business in no time.
It is durable
Industrial shelving is built to last. Warehouse facilities need a storage solution that can withstand the daily wear and tear from order pickers, forklift impacts and extreme temperatures. Industrial shelving is durable because their posts are made of 12 GA (wide span) steel that secures the shelf supports.
It is cost-effective
Perhaps the greatest benefit of industrial shelving is that it is cost-effective. They are not only customizable, durable and long lasting, it is an affordable long term storage solution for any warehouse, 3PL, and Distribution Center.
It increases your productivity
With industrial shelving, warehouse products are easily visible. This makes the pick, pack, and ship a lot easier and more efficient, thus increasing your overall productivity. Industrial shelves also make it convenient for pickers to locate specific items.
It provides secure item storage
Industrial shelves are ideal for items that are delicate or fragile. This helps warehouse facilities avoid unwanted costs due to breakage.
Summary
Keeping a warehouse organized is definitely not an easy thing to do. This is the reason why it is extremely important to invest in proper shelving solutions that can meet the ever evolving demands of your day-to-day operations.