Do I need a Shelf Supported Mezzanine?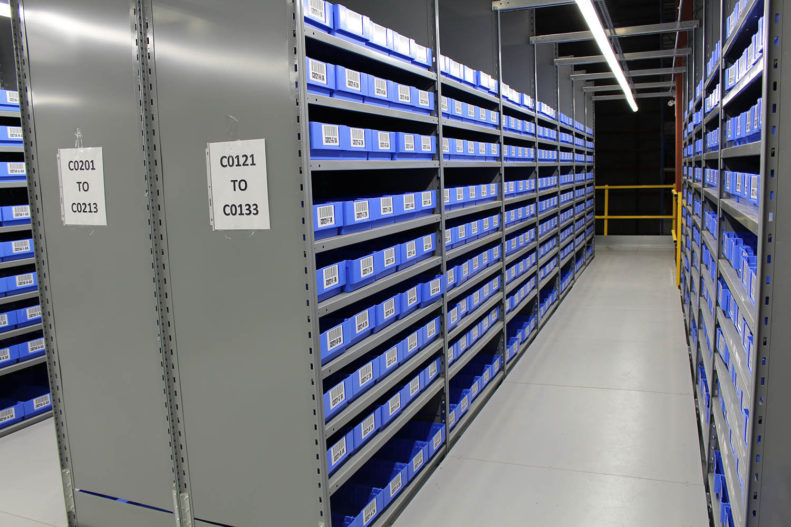 Shelf Supported Mezzanine
October 18, 2020
What is a Shelf-Supported Mezzanine (Platform)?
Let's make a quick admission, we tend to call any elevated platform a "mezzanine" in this industry, but that is often inaccurate. When you are installing or otherwise specifying a platform, you need to be aware that the word "mezzanine" can have serious capital equipment tax implications. We'll leave that to the accountants.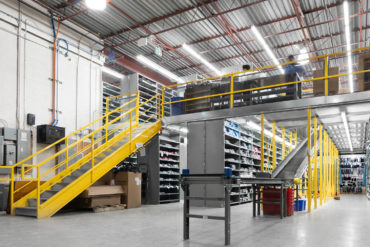 A shelf-supported mezzanine is a multi-level structure, also referred to as a "Catwalk" or "deck-over" structure. It can be planned to be positioned on top of metal shelving, or wide-span shelving. This type of warehouse storage mezzanine can have different deck types, depending upon the additional square footage's purpose. Much of the time, additional shelving is placed on or extended through the mezzanine. A shelving-supported warehouse mezzanine is very common in automotive parts departments or in areas where more shelving space is needed than existing floor space can accommodate. Shelf-supported storage structures are ideal for:
What is the Difference between a Shelf-Supported and Free Standing Platform?
The most common type of mezzanine seen in warehouse and storage facilities is a free-standing platform. These structures offer a style of expansion which can allow you to use the space for a wide variety of applications from additional light storage to relocating employee workspace. A second type is the rack supported mezzanine, a more affordable option than a free standing system as it uses your current pallet racking as the structural foundation for the platform. These types of mezzanines are quite costly, require engineering and permitting.
Shelf-supported mezzanines are another way to reduce the need for free-standing columns. Platforms sit on top of your current metal shelving installation providing the ideal space for an observation deck, office, or additional product storage.
The following diagram illustrates how a good shelving system can transform and grow with your company.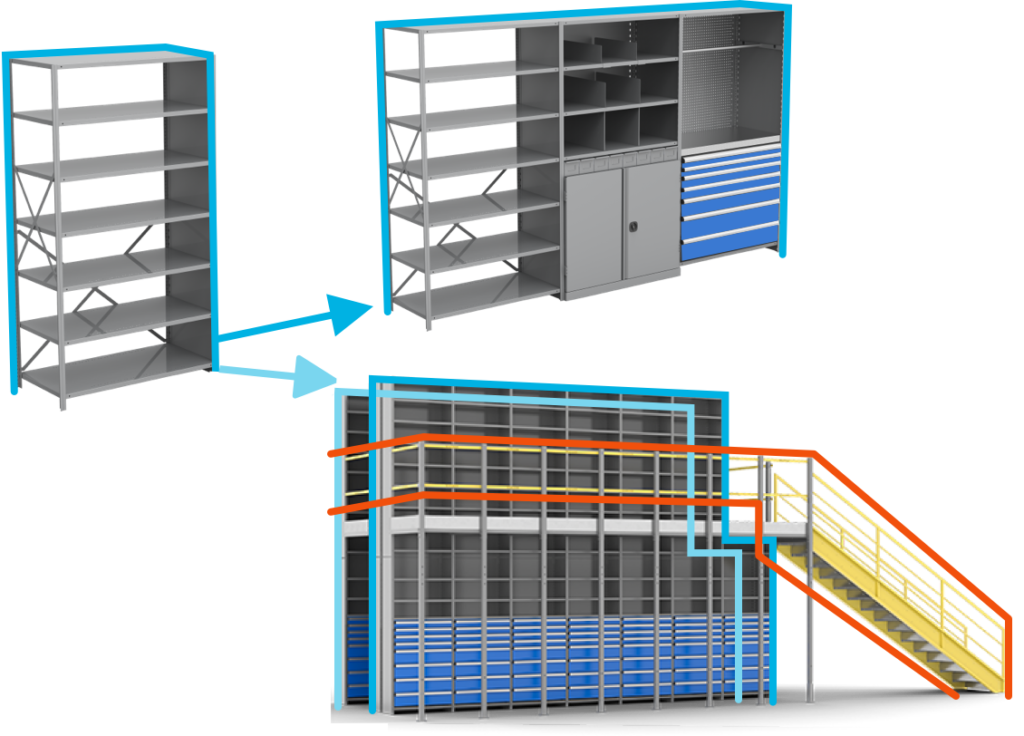 Benefits of Shelf-Supported Mezzanine
Cost-Effective Expansion
One of the biggest challenges facing warehouse storage facilities is outgrowing your current footprint. Maintaining the chain of supply and demand means having adequate storage, but as your business grows, so do your storage needs. Shelf-supported mezzanines, or multi-level storage structures allow you to expand your storage and order picking without moving to a different facility or costly construction.
Efficient Storage and Inventory Management
Optimizing your warehouse facility space is one of the keys to a successful operation. Shelf-Supported Mezzanines allow you to make the most of the vertical areas in your warehouse to increase storage capacity.
In summary, with the proper storage system, you can create multi-level storage with catwalk platforms to increase your overall inventory capacity. Or, you can move all employee work spaces to the mezzanine level to create more floor space for shelving and storage.