E-Series Widespan is the Lego of Warehouse Storage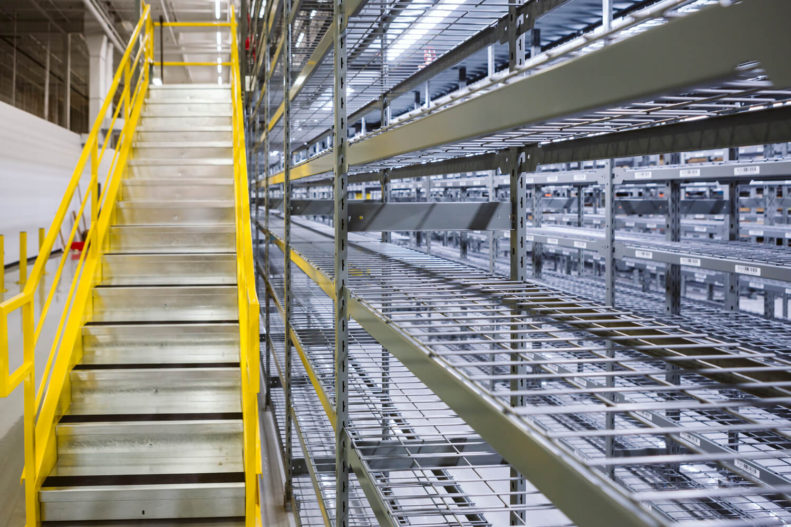 Widespan Shelving
August 18, 2021
I was playing Lego with my children the other day, building what amounted to a somewhat crude version of a transformer, when it dawned on me that widespan shelving is a lot like Lego blocks. So I sat my kids down on the couch and rolled in my whiteboard to demonstrate the comparison.
Widespan Shelving Components
The very first thing we need to do is assemble a single bay of widespan shelving. A single bay is constructed of 3 essential components;
Posts or uprights (Figure 2)
Beams (Figure 4)
Frame connector (Figure 1)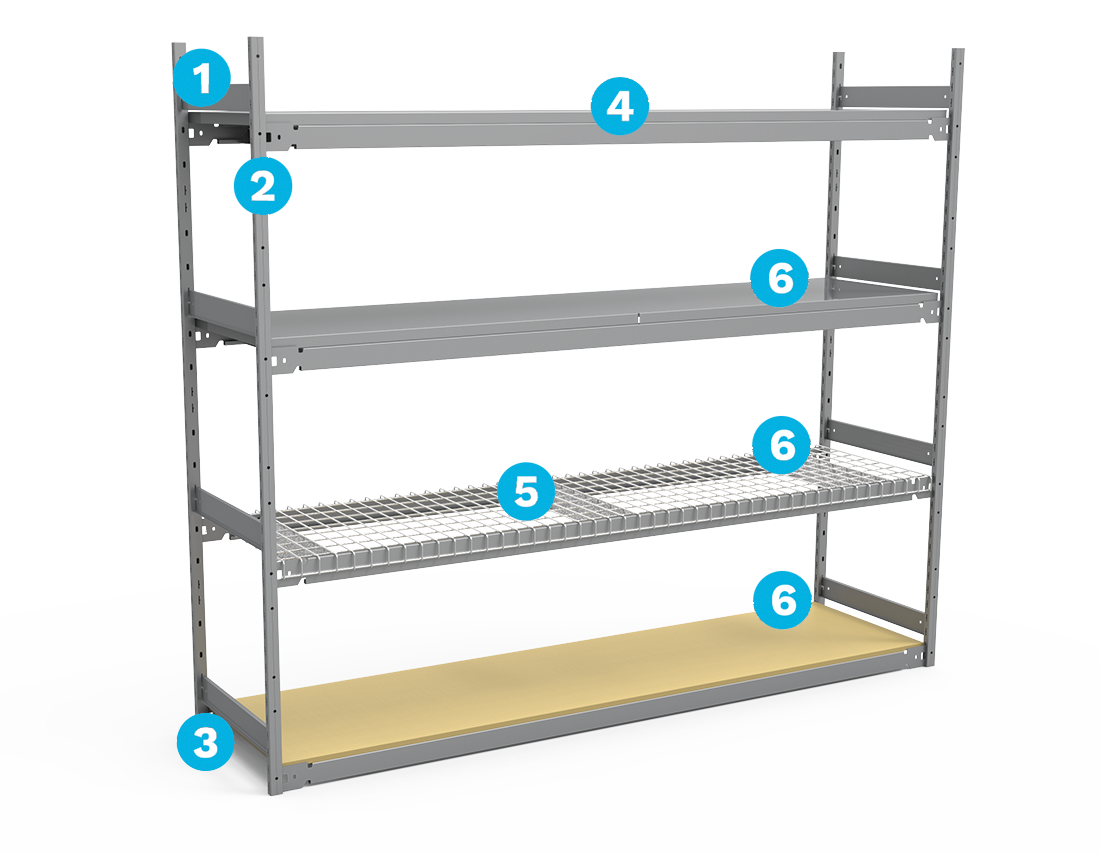 A single bay of E-Series Widespan Shelving
These 3 basic components make up a single bay of widespan shelving. Of course, we can reinforce the single bay with accessories such as:
Foot plates to secure to the floor (Figure 3)
Tie bars that are placed between the two beams to add stability and increase weight capacity (Figure 5)
Shelves – these can be wire mesh, steel or particle wood (Figures 6)
So now we have a single bay of widespan shelving.
"And stop teasing your sister"
Now what? Well, you can simply store anything you'd like on this bay of shelving; cartons, tote boxes, parts inventory, records and archives, even your collection of Lego blocks. And just like Lego blocks, you can put these single bays of shelving together to form an even larger storage area; even stack them on top of each either other to form multi-level storage platforms. The warehouse version of the Lego transformer.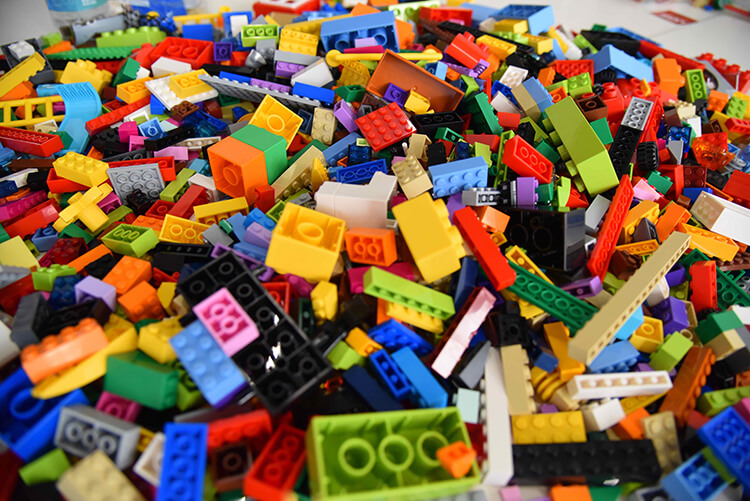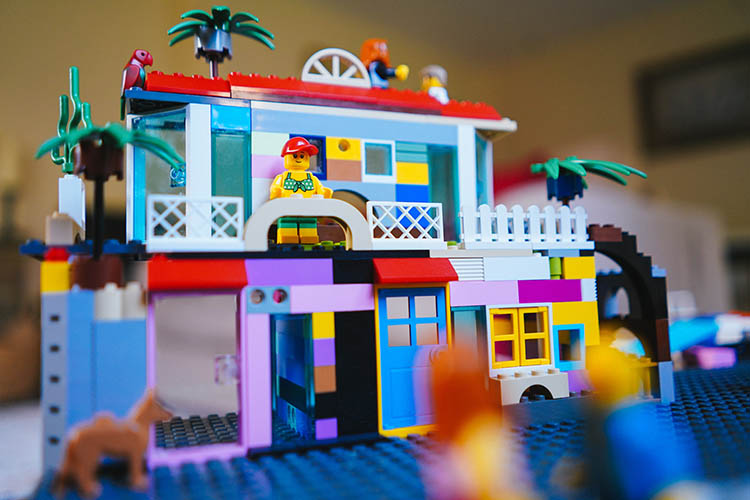 For example, the Lego blocks in the image above can be transformed into a brightly colored Lego house. Likewise, you can connect multiple bays of E-Series Widespan shelving to form a multi-level storage platform as depicted below: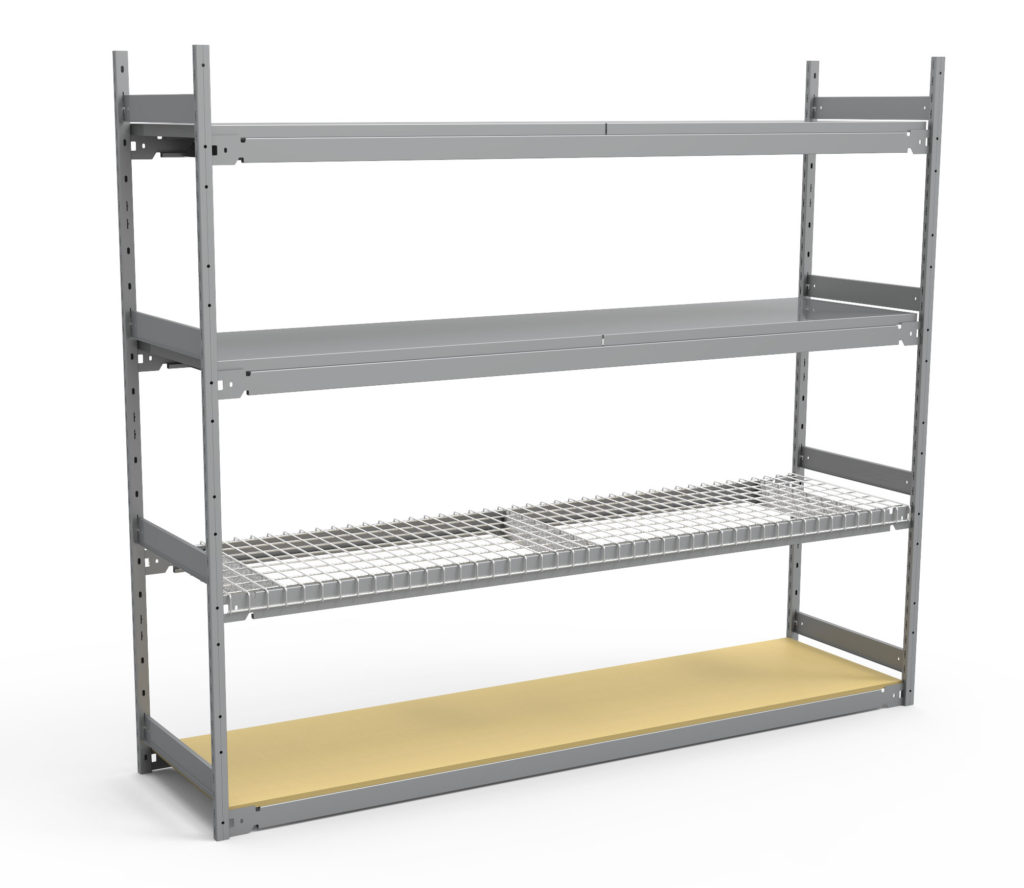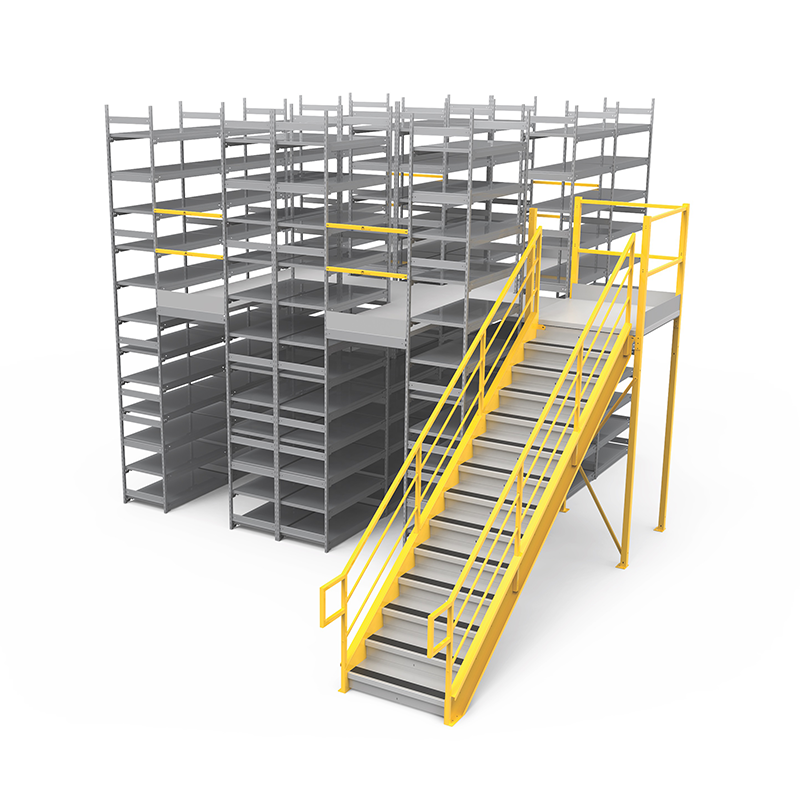 And like Lego, Widespan shelving can be configured into custom solution systems for your storage requirements, such as:
Ecommerce pick, pack and ship
Record and archive storage
Small parts storage like automotive and manufacturing sectors
Retail storage
Electronics
Please view the 3D video of the E-Series Widespan being assembled and ultimately transformed into a multi-level storage platform.
For more information on how Metalware can transform and maximize your storage space, please email sales@metalware.ca or call 1-833-937-9533.
OK kids, wake up, and let's get that ice cream.