Integrated Modular Drawers Tetris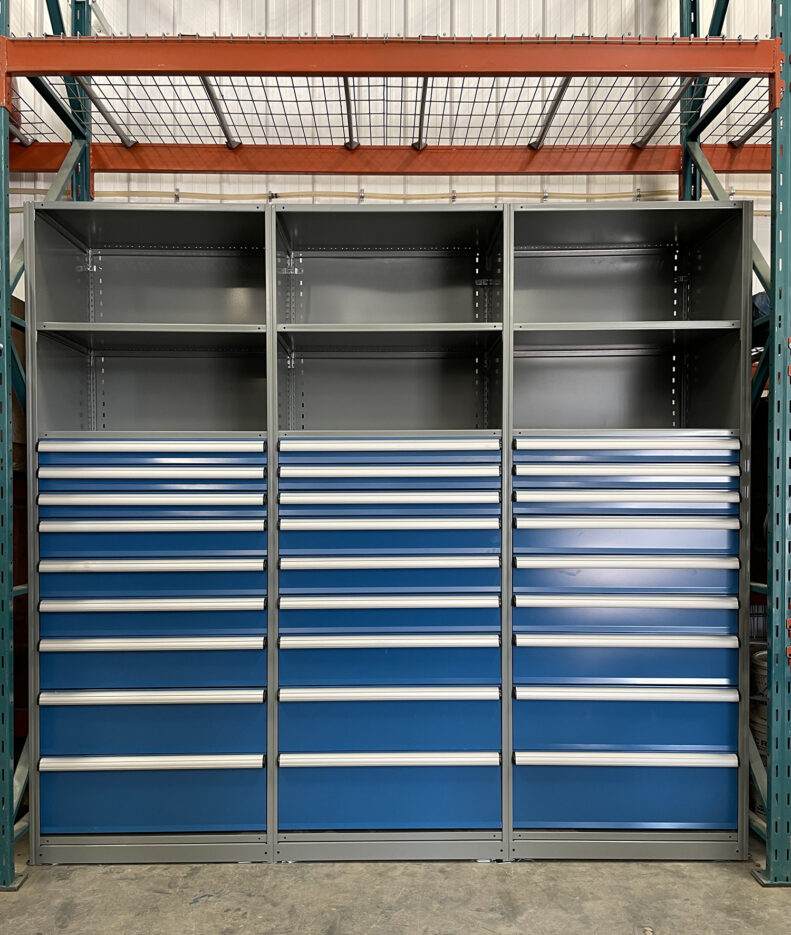 Integrated Modular Drawers
May 29, 2022
Modular Drawers in Shelving Organizes and Saves Space
Integrated modular drawers like Tetris? Again with the games and puzzles. First Lego, now Tetris. Both are fun and educational; something I hope to demonstrate in the next few paragraphs. Let the games begin!
Almost all manufacturing and warehouse facilities have a mix of small and large parts that cause unique problems. How to fit it all together into an organized and efficient manner? Yes, product storage like Tetris.
With storage space at a premium and inventories constantly evolving, product search and disorganization can cause inefficiencies that are difficult to overcome. Metalware offers many solutions to maximize your storage, and specifically, modular drawers. These modular drawers accommodate a wide variety of differing size parts, tools and accessories. In fact, installing modular drawers in shelving can reduce your storage footprint by up to 70%. Part retrieval times are also drastically reduced.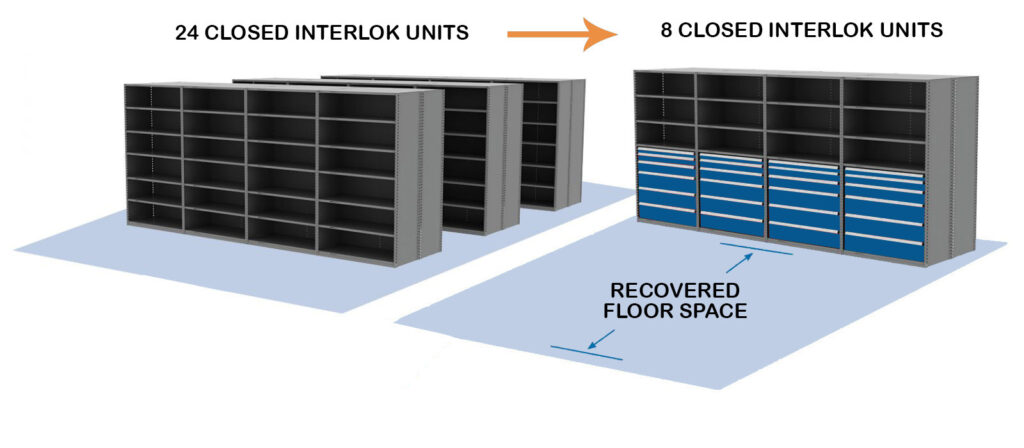 Manufacturing and assembly parts rooms can contain heavier bulk items to small washers. Metalware warehouse drawers in shelving can accommodate a wide variety of odd-shaped parts, tools, and accessories. As depicted in the above illustration, case goods can be stored on top of Interlok shelves and modular drawers can be used to store away small to medium sized parts and tools. Each integrated modular drawer is rated at 450 lbs capacity and comes is an array of configurations. For a complete list of drawer configurations, download our brochure.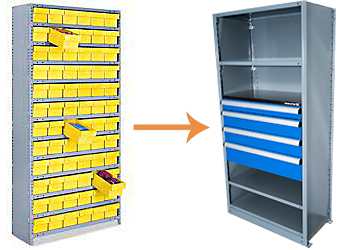 Modular drawers are ideal for:
Small parts storage
Automotive parts
Electrical parts
Plumbing parts
Assembly plants
Tools and accessories storage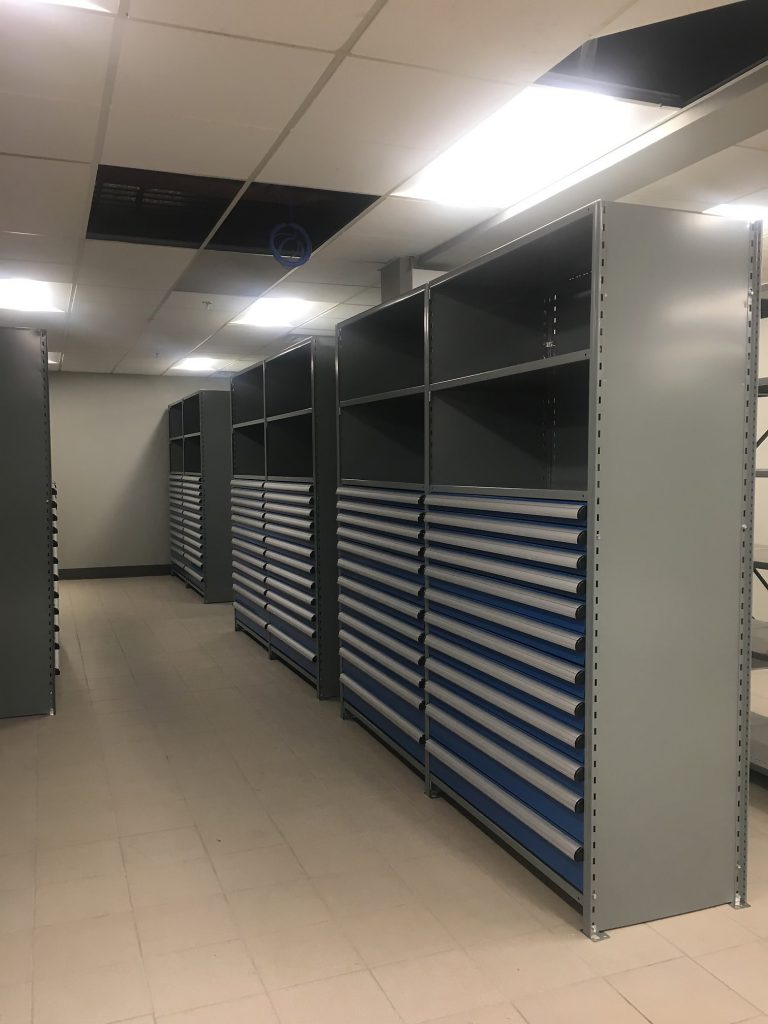 Metalware can consolidate and reorganize a large automotive manufacturing parts room using modular drawers in shelves. The goals are to optimize parts search and retrieval, and save valuable floor space.
Metalware integrated modular drawers are compatible with:
Interlok steel shelving
E-Series Widespan heavy duty bulk shelving
EZ-Rect Type 1
NAS 7000
Rousseau
Metalware offers experienced optimization assistance to maximize your storage footprint and efficiency in your facility. Our expertise and product quality ensures that you receive more value today and for years to come. Give us a call at 1-833-937-9533 or email at info@metalwareshelving.com to start on the road to getting your facility optimized.