Metal Shelving vs Rivet Shelving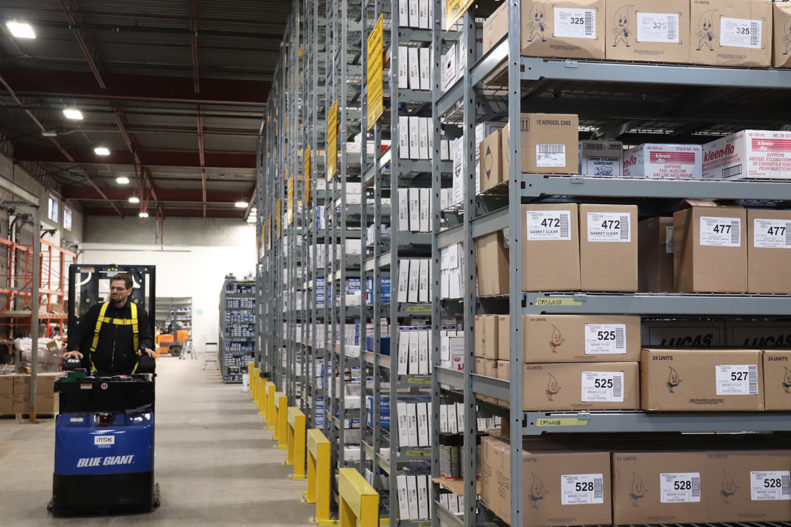 Interlok Shelving
December 18, 2020
A Comparative Study
Industrial steel shelving can also be called "clip" shelving or metal shelving. It is ideal for storage environments in which accessories like modular drawers, dividers, and cabinet doors may be required to separate and organize products. Metal shelving is popular because it is easily reconfigurable for evolving workflow processes. This shelving can be customized to fit the needs of your picking process. Steel clip shelving also typically provides more weight capacity per square foot of shelf space than other types of shelving.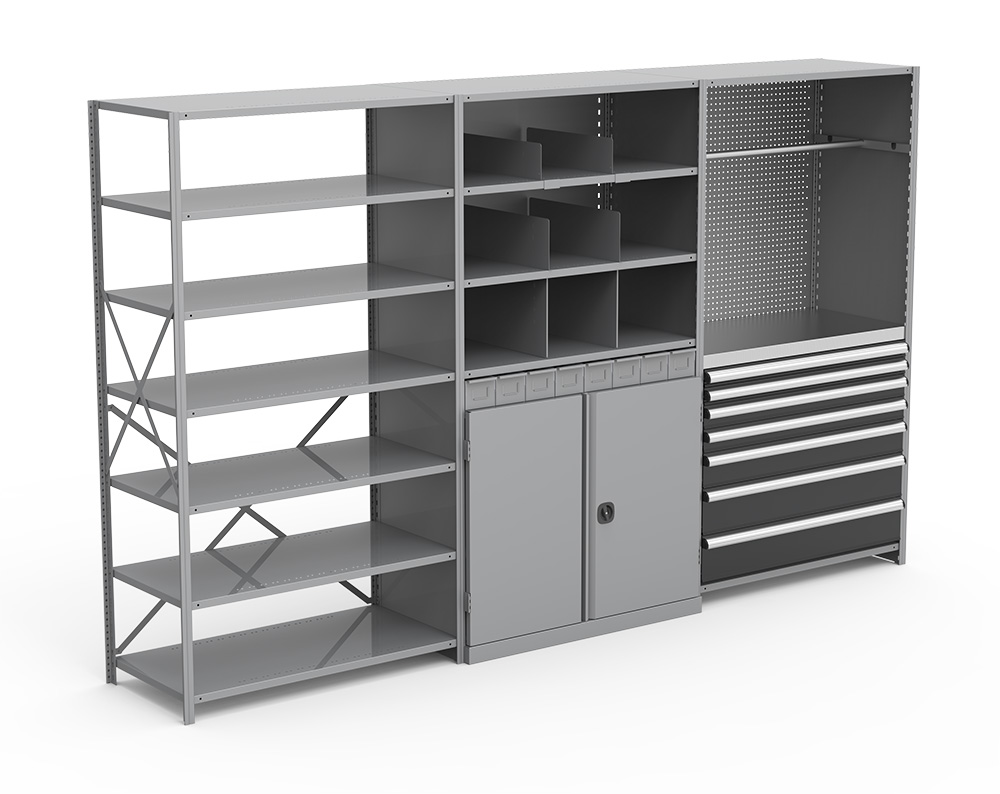 Rivet shelving is a simple storage solution for case picking situations in which bulk shelving is required to store cases of products. Rivet shelving units usually do not require hardware like nuts and bolts; the rivets on the shelving beams slide and lock into place when connected to their corresponding uprights. Due to its design, rivet shelving provides more height options than steel clip shelving. Typically, particle board or wire decking sits on the beams and uprights to create a surface for storage.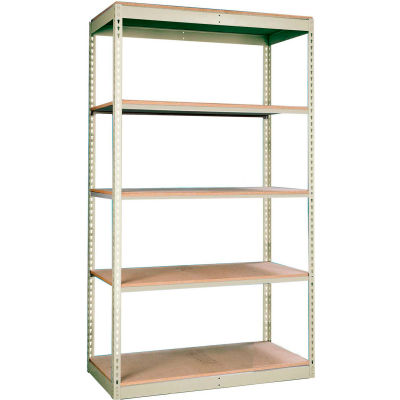 Advantages and Disadvantages
Industrial Steel Shelving
Industrial steel shelving is the gold standard for warehouses and large storage facilities due to its durable and efficient design, and heavy-duty weight capacity per shelf. Steel shelving allows you to make the most of your storage space by storing items higher due to its increased stability and solid structural integrity. Metal shelving comes in closed and open configurations. Open steel shelving is highly accessible and is strengthened by using braces for added strength and stability. Closed shelving offers added rigidity and support due to the closed side and back panels.
Pros
Durable high-grade steel
Higher shelf weight capacity
Easily adjustable to suit weight capacity
Customizable with a range of accessories such as modular drawers, dividers, and doors
Space optimization – can create multi-level storage structures
Excellent access
Aesthetically pleasing – perfect for retail front applications
Cons
Slightly more expensive than rivet shelving
Rivet Shelving
Rivet shelving offers a versatile style of shelving for warehouse storage. With its simple design of interlocking rivets and teardrop holes, this type of shelving can be installed quickly and easily without the use of additional hardware and provides a stable storage solution.
Pros
Easy installation
Versatile
Good access
Cons
Not customizable – no accessories
Fewer storage applications
Lower shelf weight capacities
While both products have their place in the warehouse and distribution center realm, the greatest advantage of steel or metal shelving is the ability to be expandable. This means that you can create multi-level platforms by adding units on top of each other as depicted in the image below: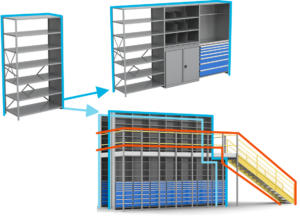 In summary, industrial shelving can be customized for a variety of applications and can be transformed into vertical mezzanine structures or different order picking configurations. The best way to discover which is the right style of industrial shelving for your facility is to talk with an expert. Call us at 1-833-937-9533 to talk to a sales representative about how industrial shelving can optimize your storage requirements and boost productivity.