Multi-level Shelving Solution for Porsche Distribution Center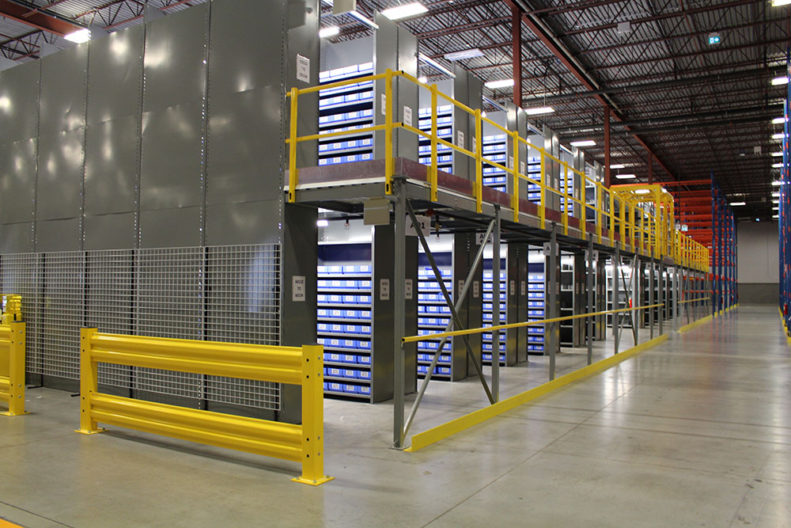 Multi-tier Storage Shelving
February 18, 2021
Metalware & Rack Systems Inc. team to build new Porsche Distribution Center
After a lengthy and arduous tender process involving many material handling and product storage players, Rack Systems Inc., a value-added Metalware dealer, was awarded the new 113,000 sq ft Porsche distribution center located in the Greater Toronto Area, Canada. Tender requirements were quite stringent; environmental concerns including electrical and lighting, sprinkler systems, workflow processes, and specific specifications (adopted from European centers) were mandatory requirements. The project included all permits, engineering and design, storage product solutions, and installation. In addition, the project stipulated the following requirements:
Accelerated delivery and installation schedule
Project manage all aspects of the install and flow of materials
Choose Vendors best suited for the project
Non-Standard shelving specifications that had to meet a European Standard
Full design and engineering capabilities
Turnkey Solution
The distribution center stores and ships Porsche automotive parts for its network of suppliers and dealers. The small and medium-sized parts storage solution was a Metalware 2 Tier Storage Module shown below: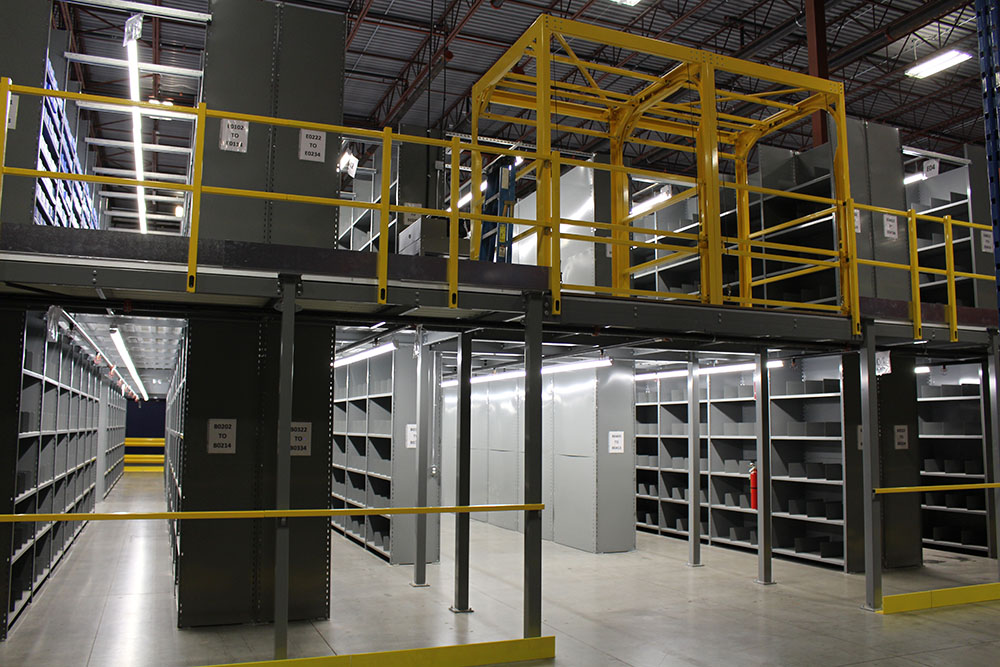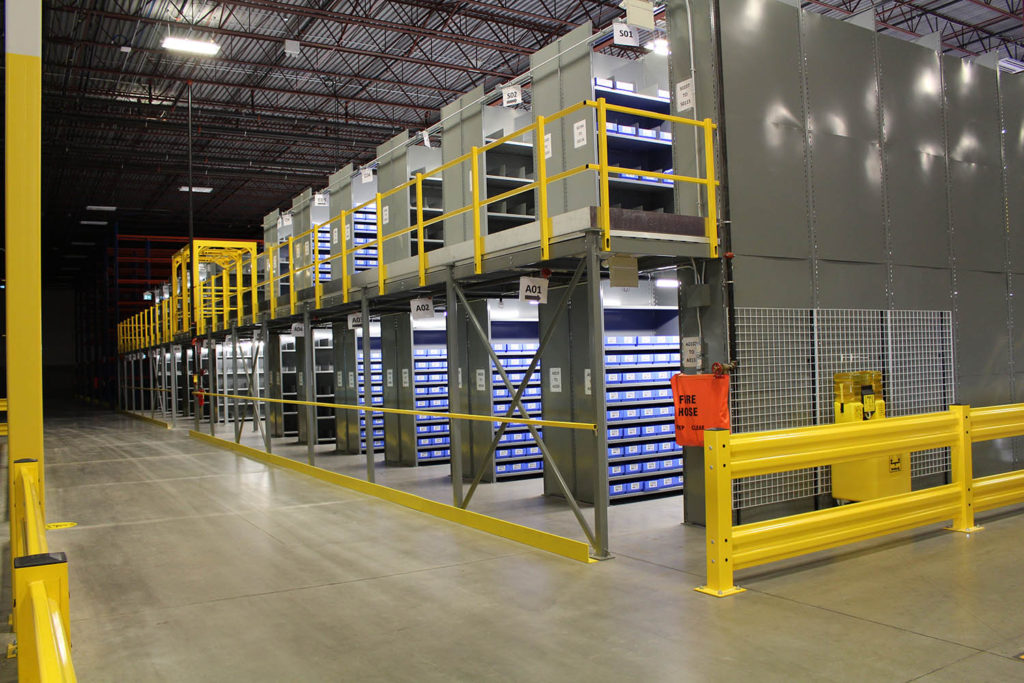 Metalware Corporation was able to accommodate the non-standard European shelving specifications and provide better than expected product delivery.
Metalware accessories include:
Overhead safety gates
Handrails
Staircases