Optimize Storage with Modular Drawers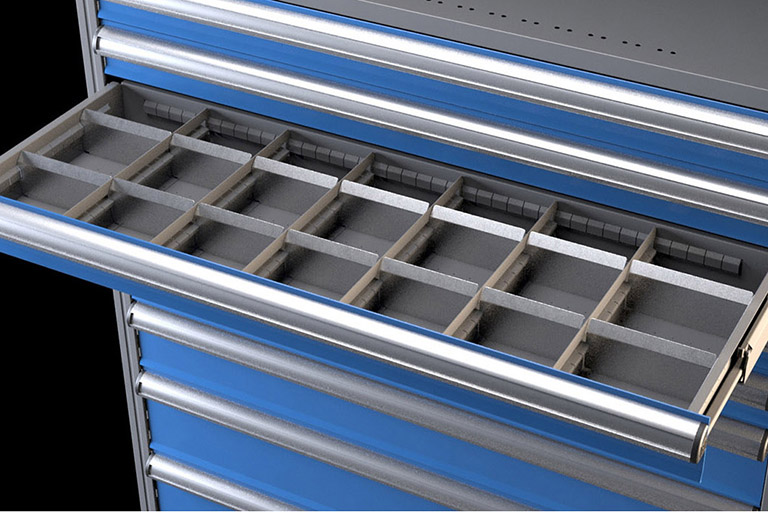 Storage Space Optimization
April 18, 2021
You're not out of space, you're simply using the wrong storage products
In this post, we will discover how easy it is to optimize storage space by integrating modular drawers into your parts storage.
Integrated Modular Drawers can be added to many different lines of industrial shelving to increase storage efficiency for nearly any type of business. Help your client optimize and consolidate their small parts. Drawers will make finding and reaching smaller-sized inventory faster and easier. The best way to maximize cubic-foot use is with modular drawers.
Modular drawers can be used with Metalware's current and pre-existing Interlok and E-Series Widespan shelving systems. Modular drawers are also compatible with: EZ-Rect Type 1, NAS 7000, and Rousseau shelves.
WHO: Businesses that need to consolidate small parts for better picking, and open boxes that better organized alongside loose tools (eg. automotive distribution and maintenance departments in an industrial setting, agriculture, and small engines, etc.)
WHAT: Small electrical/hydraulic parts, loose nuts, and bolts, small fittings, various sizes of tools
WHERE: Put drawers into closed shelving
WHEN: In an existing project with closed shelving, an addition to an existing project or a new project that needs to optimize space
Space Saving Scenarios
Typical Situation #1
Increase worker productivity and pick rate by 25% or more
Make products easier to pick because of more organization and visibility
Reduce travel time since the floor space required can be reduced by up to 70%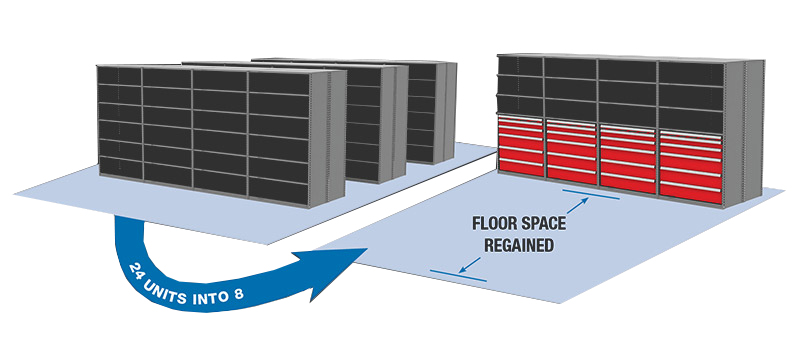 ---
Typical Situation #2
Cleaner products and better inventory control
Easier to identify products and SKUs
Fast access to products
Gain efficiency by maximizing cubic utilization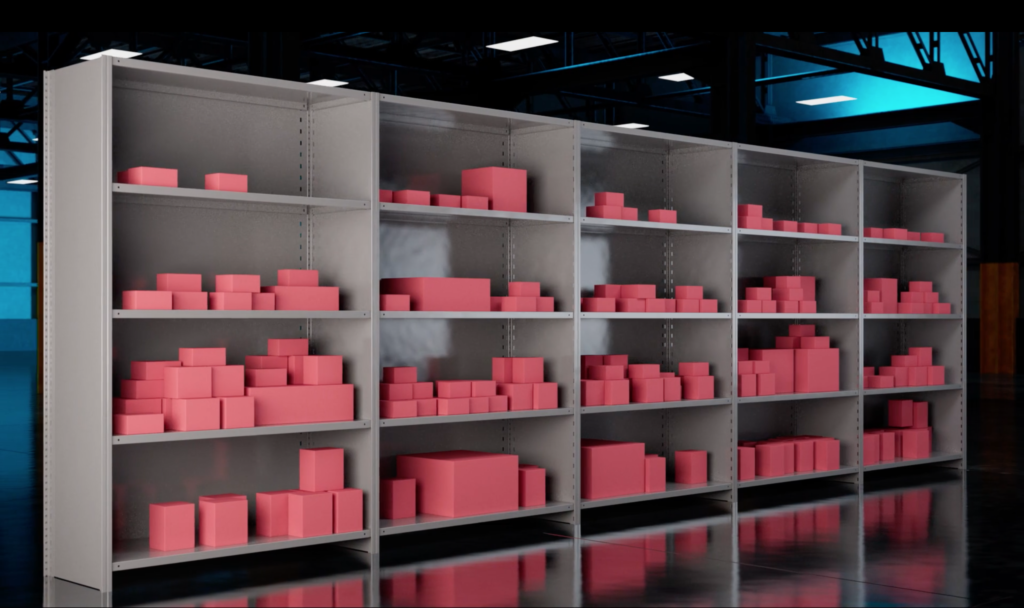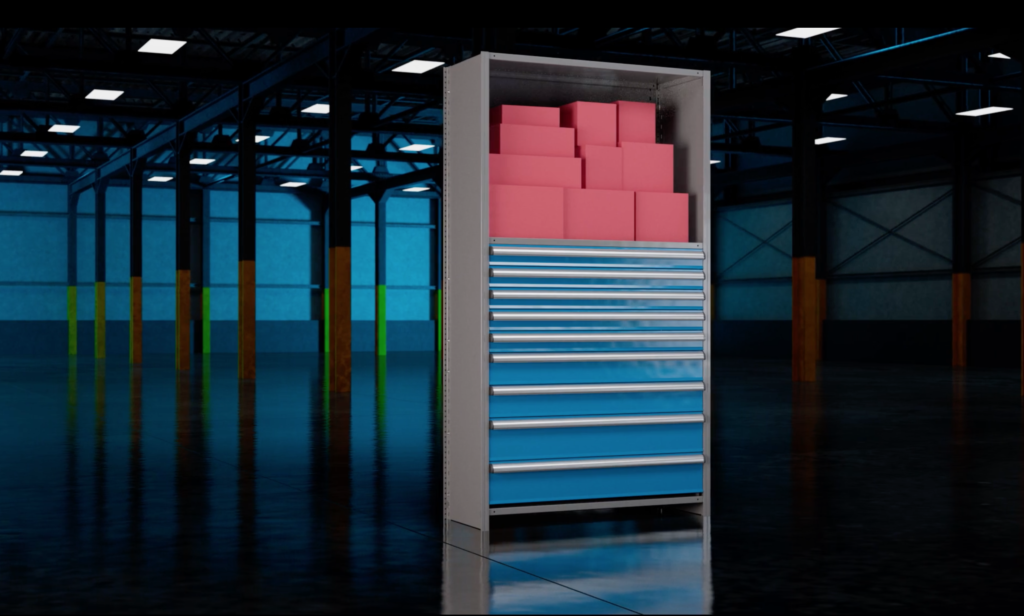 ---
Typical Situation #3
Condense space up to 66%
Replace shelves and bin boxes with drawers
4 drawers 36" x 18" x 8" (32" of vertical space) = 36" x 12" x 76" with 28 bins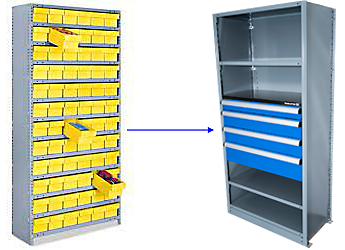 ---
KEY FEATURES OF METALWARE INTEGRATED DRAWERS
THE DRAWER BODY
All drawer heights including 3" – 4" – 5" – 6" – 8" – 10" – 12" are designed with deep compartments to avoid spillover
Resistant drawer-front designed to eliminate sharp edges
An 8" drawer-front provides a full 7" functional storage depth
Every drawer is punched for maximum possible compartment configurations
Separators are screwed in for additional rigidity and support
Dimensions of each individual compartment can be changed with 1" increments using drop-in galvanized 20ga dividers
Drawer sides and dividers are flush with the top of the drawer-front to avoid spillover or damaging the drawer-front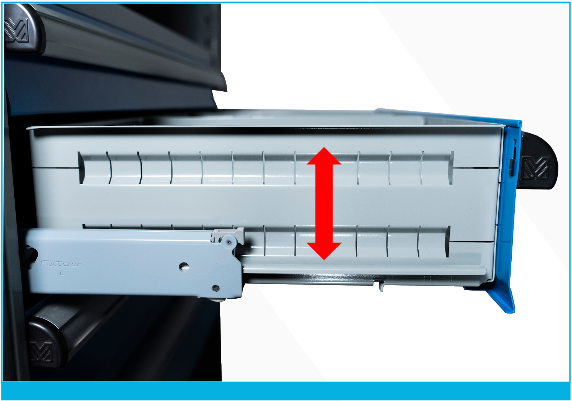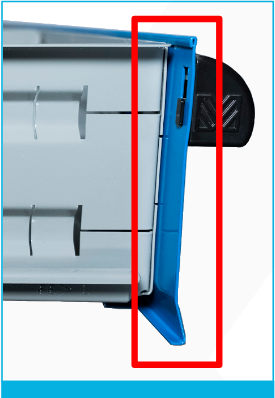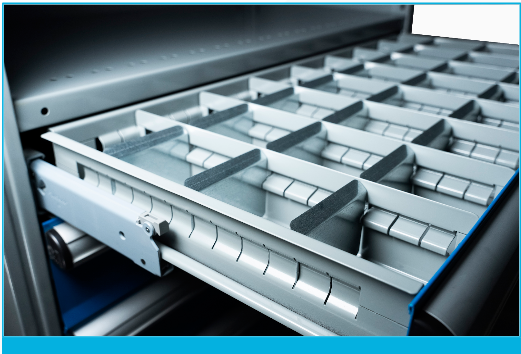 ---
HEAVY-DUTY DRAWER SLIDES
Full-extension drawer slides provide a complete view and fast access to your products
Good visibility means better control of valuable inventory in storage
Each METALWARE drawer is backed by a 5 (five) year limited warranty against manufacturer's defects. Drawer slides carry a limited lifetime warranty directly with Fulterer (slide manufacturer)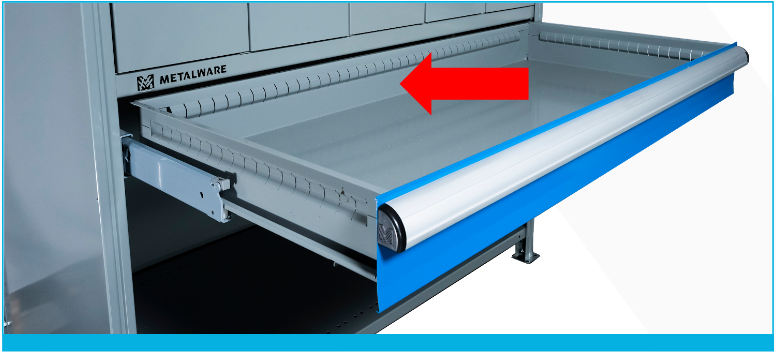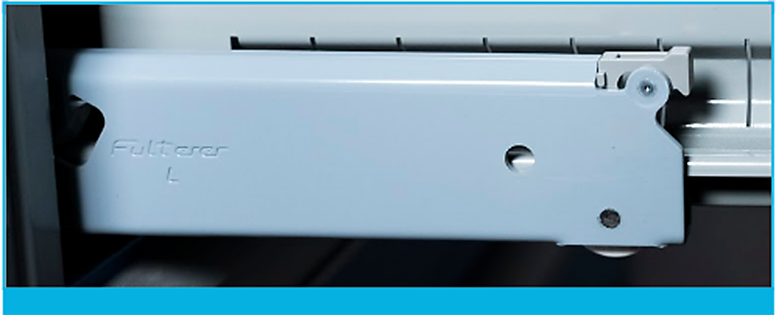 ---
HANDLE DESIGN
Deep-grip aluminum handle for an ergonomic and secure hold on the full width of the drawer-front
Over 10% more capacity than the industry standard (450 lbs per drawer)
Each METALWARE drawer is backed by a 5 (five) year limited warranty against manufacturer's defects. Drawer slides carry a limited lifetime warranty directly with Fulterer (slide manufacturer)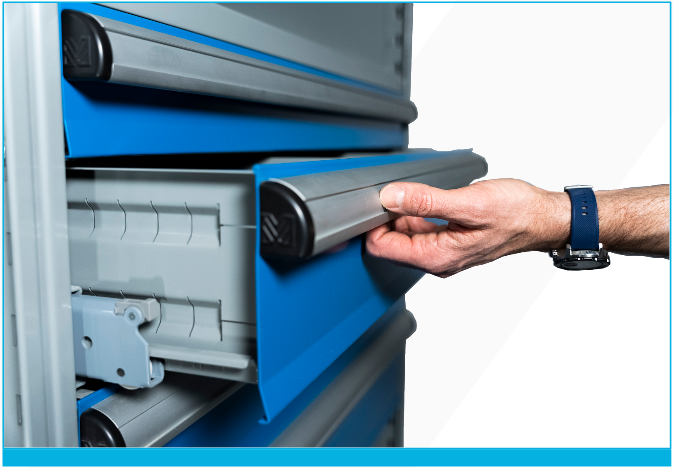 ---
POWDER COATED TOUGH
Powder-coated paint finish resists scratches and corrosion
Standard colors available include light grey, blue, red, black, and white
Custom colors are available