The Difference between Warehouse Shelving and Racking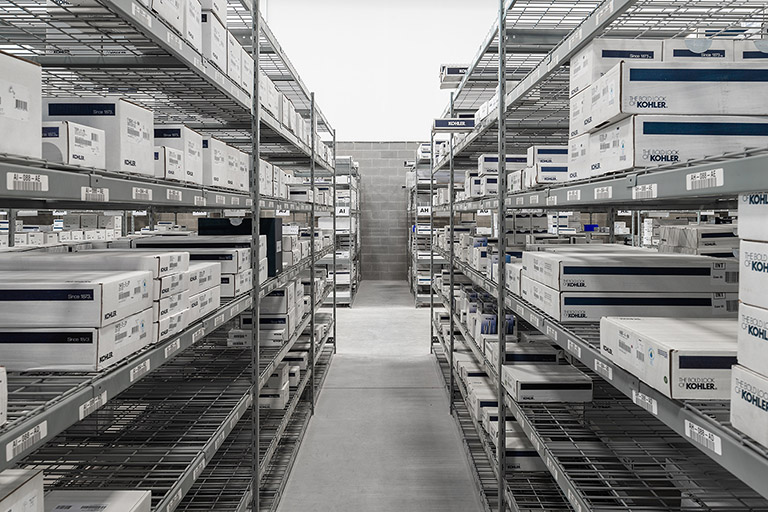 Widespan Shelving
June 18, 2021
Know the difference between industrial shelving and racking
There are many types of industrial warehouse shelving systems including:
Rivet shelving
Boltless shelving (Interlok brand)
Widespan industrial shelving (E-Series brand)
Mult-tier shelving supported storage systems
In this post, we will consider the differences between wide span industrial shelving and pallet racking. Widespan warehouse shelving has higher weight capacities than either traditional (Rivet) or Interlok shelving. It is often referred to as heavy-duty or even bulk shelving.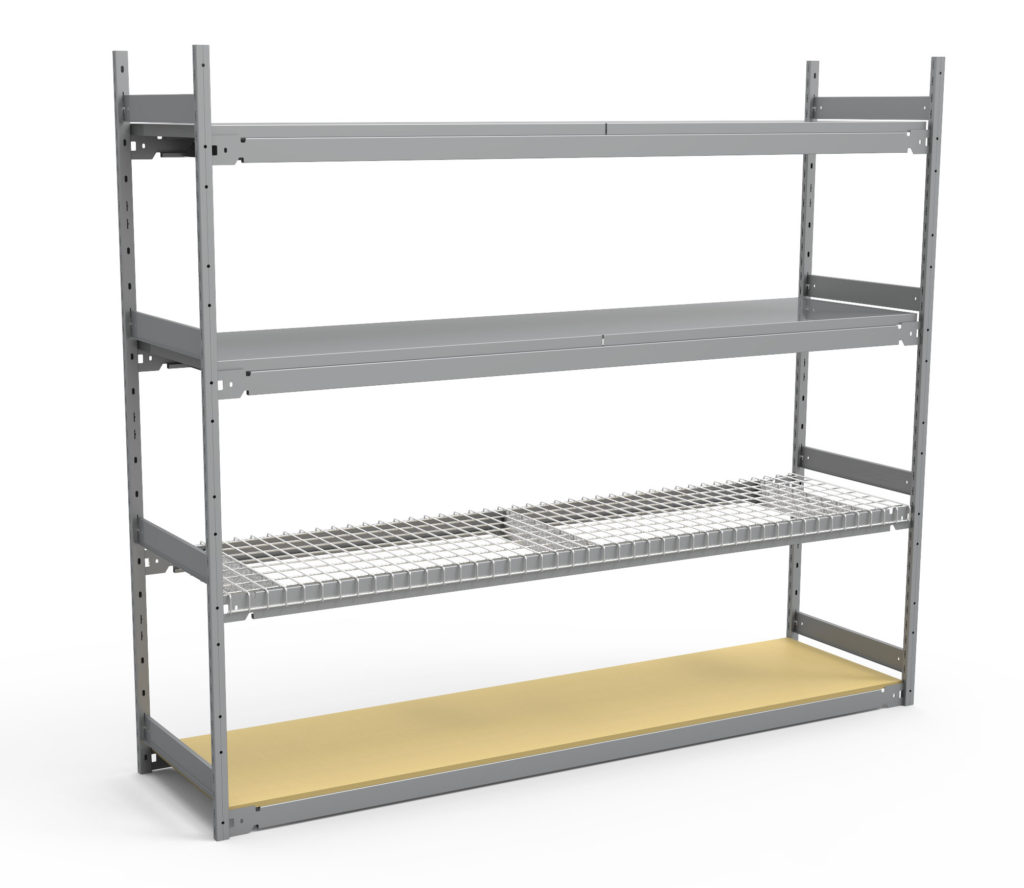 Similar to pallet racking, wide span shelving is made up of upright posts, or frames, but instead of being connected by horizontal beams, they are connected by actual shelves. Industrial shelving is typically used for lighter, smaller items when pallets and lift trucks are not required.
Racking is not Shelving
A pallet rack is a material handling storage system designed to store products on pallets or "skids". Although there are many varieties of pallet racking, all types allow for the storage of palletized materials in horizontal rows of "bays" with multiple vertical levels. Almost all pallet racking storage systems require a pallet retrieval mechanism such as a forklift truck or "cherry picker". There are instances when material, such as lumber, can be removed by hand. These tend to be found in home improvement centers. However, most pallet racking requires a mechanized warehouse vehicle to remove pallets from racking bays. The image below illustrates a standard pallet rack system in the foreground: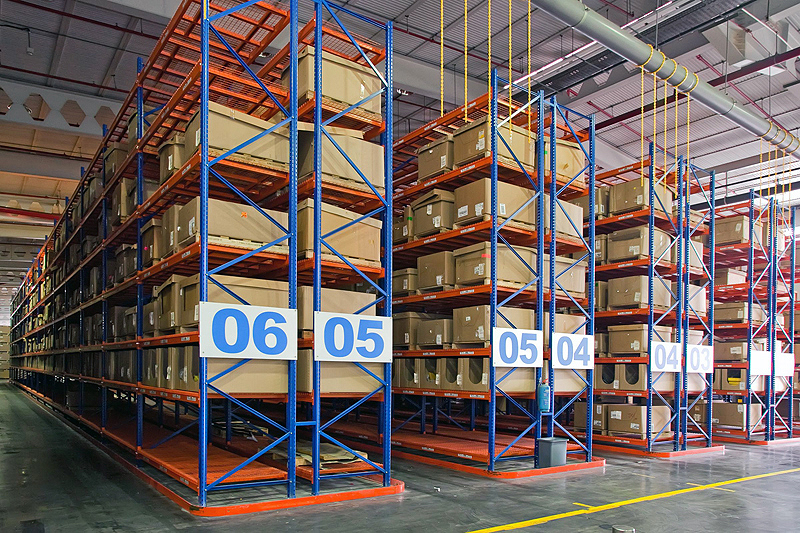 Warehouse, or industrial shelving on the other hand, almost always requires workers to access the product by hand. These products can include:
automotive parts
e-commerce distribution
retail distribution
record and archive storage
electronics distribution
An industrial wide span shelving storage system is illustrated below: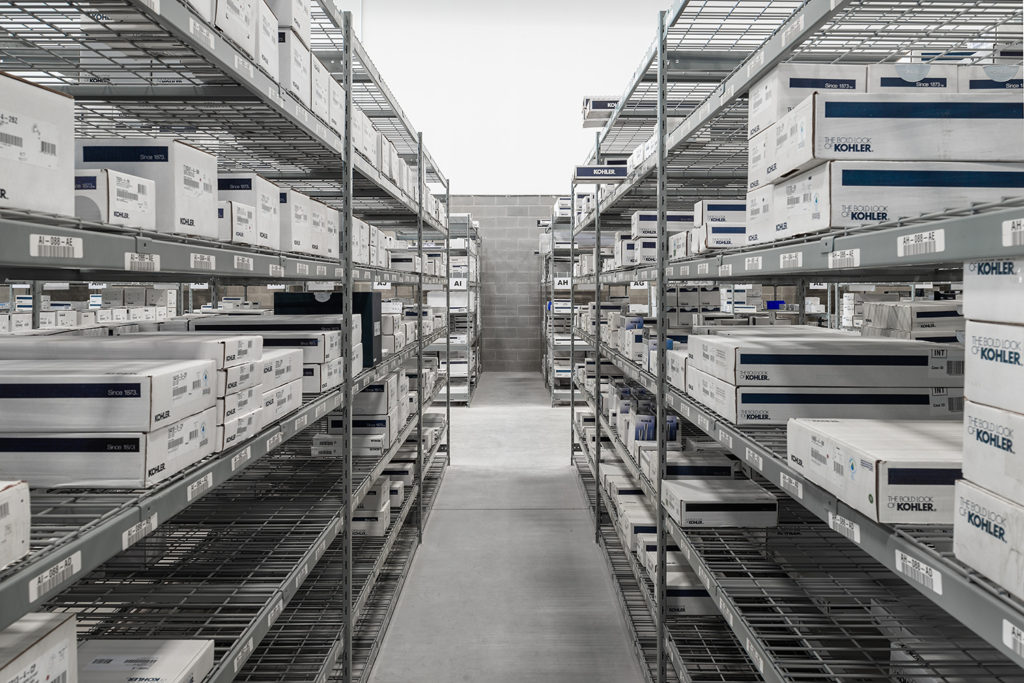 Which Storage System is Right for You?
Do you need an industrial shelving system or pallet racks? The answer solely depends on what you're storing. If you're going to store archival documents or records, for example, you probably want shelving because you'll more than likely hand-select what you need. If you were storing large quantities of products usually packaged on pallet, then you will require a pallet racking system.
On more than one occasion this author has seen warehouses that have the wrong storage system. For instance, the image below depicts the wrong product storage solution: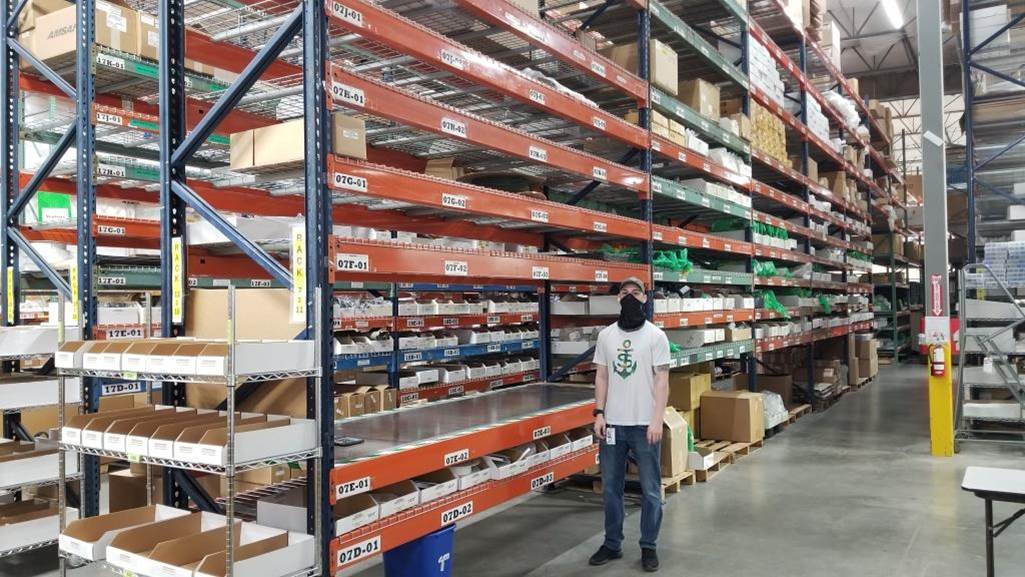 Clearly, this portion of the warehouse facility is storing product that is not on pallets or that large or cumbersome. The pallet racking here is not optimizing the storage of product, and in fact is overkill. A better solution for this facility would be a Metalware E-Series Wide Span shelving supported structure. But that's for another post.
Max Bailey